Many businesses today are looking for efficient ways to collaborate and communicate. Accordingly, Google Workspace has emerged as a leading solution as it offers significant advantages for businesses that require seamless group communication and collaboration.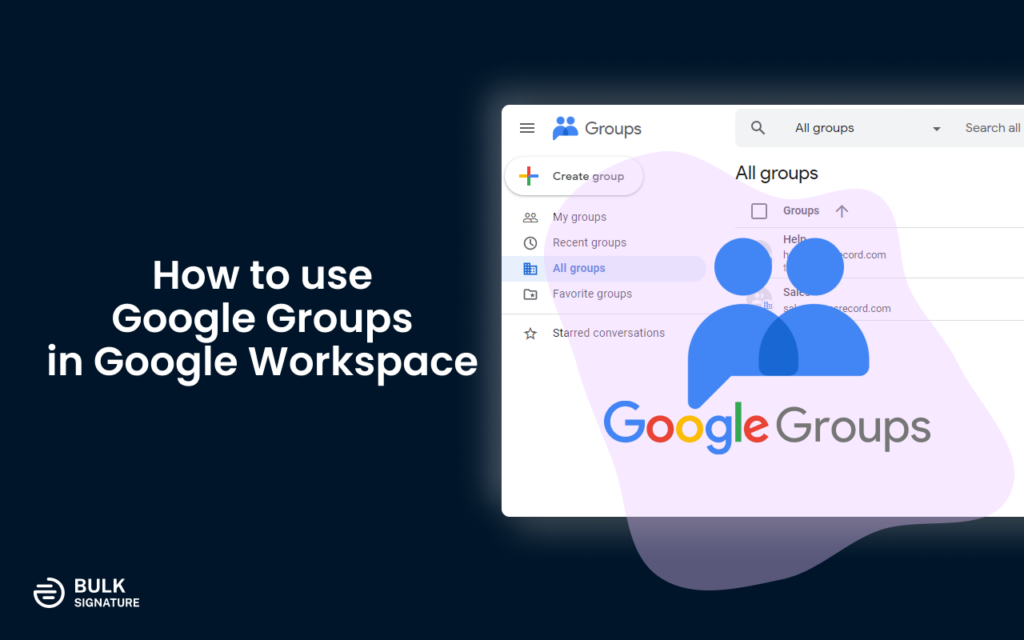 In this day and age, remote work is now becoming the norm, whether in a hybrid or fully virtual arrangement. But 17% of remote teams say that communication remains challenging amidst virtual work adoption.
Google Groups could be the answer to that problem. In this article, we'll share how to use Google Groups and give you a step-by-step guide on how to use Google Groups in Google Workspace.
Google Groups is a service provided by Google that allows users to create and participate in online discussion forums, email-based groups, and collaborative communication within an organization or community. Teams and individuals can use Google Groups for all sorts of use cases, including:
Project collaboration

Information and resource sharing

Team communication

Connecting people with similar interests. 
The service integrates with other Google Workspace tools, making it easy to manage group discussions, share files, and coordinate events. When formal emails are not helping your team connect, having Google Groups in your list of communications tools can be extremely helpful. Here are some ways that Google Groups can help a business or organization: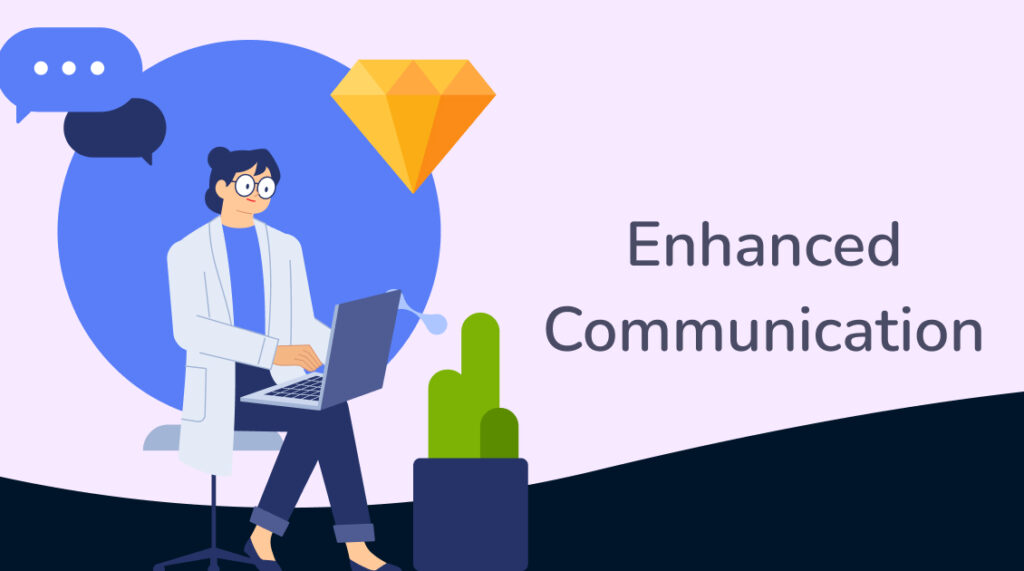 Google Workspace groups allow team members to stay connected and informed asynchronously. By sending an email to the group's email address, all members receive the message. This form of communication can help ensure that everyone in a team or organization stays on the same page.
Up to 61% of employees say that work happens in silos because people use different tools in their organization. Using Google Groups, you can centralize your communication and ensure team members collaborate effectively.
Streamlined collaboration
Google Groups for Business can help streamline your collaboration efforts by providing an all-in-one platform for discussions, file sharing, and decision-making. Team members can easily share ideas, provide feedback, and work together on projects without cluttering their individual inboxes.
Google Groups also lets you add custom configurations to various settings. Some of the things you can control include group access, posting limits, and content viewing, among others. This flexibility ensures that your group remains secure and maintains the desired level of privacy.
Integration with other Google Workspace tools
The Google Groups app seamlessly integrates with other Google Workspace applications, such as Google Calendar, Google Drive, and Google Meet. If you're already using Google's suite of tools, then this should help you even more. With these integrations, your team can coordinate schedules, share files, and conduct virtual meetings easily.
Step-by-Step Guide: How to Use Google Groups
Wondering how to set up Google Groups? Here's a step-by-step guide.
First, sign in to your Google Workspace account by visiting workspace.google.com. 
Once you've logged in, click on the Google Apps menu (the 9-dot grid icon) located in the top right corner of the page. 
From the list of available apps, click on "Groups" to access Google Groups.
3. Configure group settings
After creating the group, configure its settings by clicking on the gear icon on the right side of your group. 
Here, you can manage settings such as group visibility, membership permissions, and posting permissions, etc. 
Configure these settings according to your business requirements and click "Save" to apply the changes.
4. Add members to the group
Now that you've created and configured your group, you can add members to it. 
Click on the "Add members" button on the right side of your group. 
You can either invite members by entering their email addresses or directly add them by clicking on the "Direct Add" option. 
Add as many members as needed; they will receive an email invitation to join the group.
You can begin collaborating with your group set up, and members added. 
Use the Google Groups email feature to send messages to the entire group by emailing the group's email address. 
You can also create and manage discussions within the group by posting a topic, replying to existing conversations, or searching for specific discussions using the search bar.
Google Groups for HR Teams
Let's look at a specific use-case scenario. Imagine what your HR team would look like if you could improve communication with Google Groups. 
You can use Google Groups in combination with the best payroll service of your choice to improve communication and collaboration within your finance and human resources teams. Within this group, team members can discuss payroll-related topics, share updates, and collaborate on tasks.
Other things you can discuss include: 
HR updates.

Policy changes.
Upcoming deadlines.
Payroll-related issues.
And more.
Start Using Google Groups for your Teams
Google Groups in Google Workspace is a powerful tool for businesses looking to improve team communication and collaboration. Hopefully, this guide can help you start your Google Groups journey.